The Lake Placid Board of Education felt very strongly about providing free breakfast and lunch for all students in the district and will be able to do so again this year. However, you will find enclosed in this packet the Free and Reduced Meal Application. We ask that everyone fills this document out as it is very important in helping to determine the amount of aid that our district receives. Breakfast and lunch will change daily and menus can be found on our district website and in our school newsletter which is emailed to all families.
Free & Reduced Priced Meals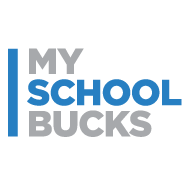 To Lake Placid Central School Parents:
Lake Placid Central School is excited to offer MySchoolBucks® ! This online payment service provides a quick and easy way to add money to your student's meal account using a credit/debit card or electronic check.
You can also view recent purchases, check balances, and set-up low balance alerts for FREE! MySchoolBucks provides:
Convenience – Available 24/7 on the web or with the Mobile App for your iPhone, Android or Windows phone!

Efficiency – Make payments for all your students, even if they attend different schools within the district. Eliminate the need for your students to take money to school.

Control – Set low balance alerts, view account activity, recurring/automatic payments & more!

Flexibility – Make payments using credit/debit cards and electronic checks.

Security – MySchoolBucks adheres to the highest security standards, including PCI and CISP.
Enrollment is easy!
Go to www.MySchoolBucks.com and register for a free account.

You will receive a confirmation email with a link to activate your account.

Add your students using their school name and student ID.

Make a payment to your students' accounts with your credit/debit card or electronic check. A program fee may apply. You will have the opportunity to review any fees and cancel if you choose, before you are charged.
If you have any questions, contact MySchoolBucks directly:
parentsupport@myschoolbucks.com

1-855-832-5226

Visit myschoolbucks.com and click on Help/FAQ's